News — HypLern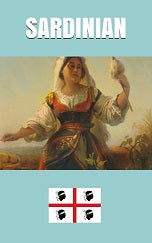 Read Sardinian on hyplern.com! If you always wanted to read Sardinian, find it on https://hyplern.com On the online reader site you can find books are for beginners and more advanced readers, and now also in Sardinian. Read in Sardinian with the meaning of every word under the original, or with a pop-up if you prefer. Icelandic and Afrikaans That's right! You read that correctly. We're getting those languages as well on Hyplern Online. Others that will follow, Arabic, we already have Urdu, Hindi will be there as well. So maybe it's time to support us and get:   HypLern Online Lifetime Membership...
---
Is there any Pop-up material? Many of you have been asking for the old pop-up version of the material or new material in pop-up format. So we've been busy for you :) Now you can get all our published books and more on hyplern.com#popup! By default the site shows all books in interlinear format, but it's easy to set pop-up view, OR just link to it using #popup hashtag at the end of the url. On the site it's easy to see which books are for beginners, and for more advanced readers. You can also view the books with the same...
---
Now on Netflix If you want to learn French by reading real French stories instead of by studying texts, our HypLern interlinear books are the books for you. Easy and original French stories with a manually added word for word interlinear French translation. A lot of vocabulary is memorized automatically just by reading, as you will encounter them in every story. Low frequency words you can mark in our online version of the books and practice with our online study tool on hyplern.com Here is the link to the paperback version of "Learn French with Arsene Lupin", for your convenience!    Learn French with Arsene Lupin Learn...
---
Do You Want To Read
 

French?

Here's your chance. Read French Fairy Tales or Short Stories by Maupassant, Balzac or Zola with every word having a word for word interlinear translation.