Learning French can be a daunting prospect for many, but it doesn't have to be. One way to make the process more enjoyable and engaging is to use literature as a means of language acquisition. Le Grand Meaulnes by the French author Alain-Fournier is one such book that can provide readers with an immersive experience in learning the French language.   Le Grand Meaulnes First published in 1913, Le Grand Meaulnes is a classic coming-of-age novel that follows the adventures of François Seurel, an orphaned teenager who moves to a small village in rural France. Along with him comes Augustin...
---
Is there any Pop-up material? Many of you have been asking for the old pop-up version of the material or new material in pop-up format. So we've been busy for you :) Now you can get all our published books and more on hyplern.com#popup! By default the site shows all books in interlinear format, but it's easy to set pop-up view, OR just link to it using #popup hashtag at the end of the url. On the site it's easy to see which books are for beginners, and for more advanced readers. You can also view the books with the same...
---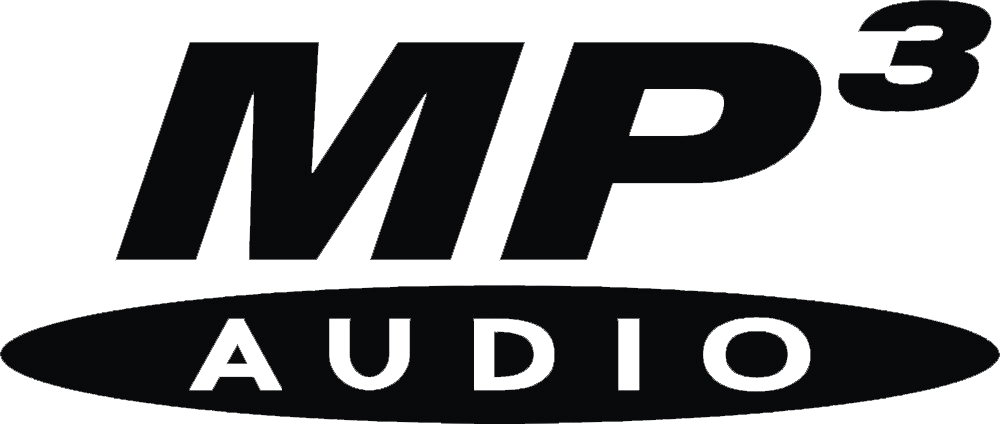 Find here on our site! I can finally announce that after Danish, we are now getting audio for all the Dutch books! Check out all the books now under the Dutch collection, click the link above. We added audio for The Class of Twelve and Knight Stories and soon Sea Stories as well. There are now four books with audio on our site and there will be five next week.    
---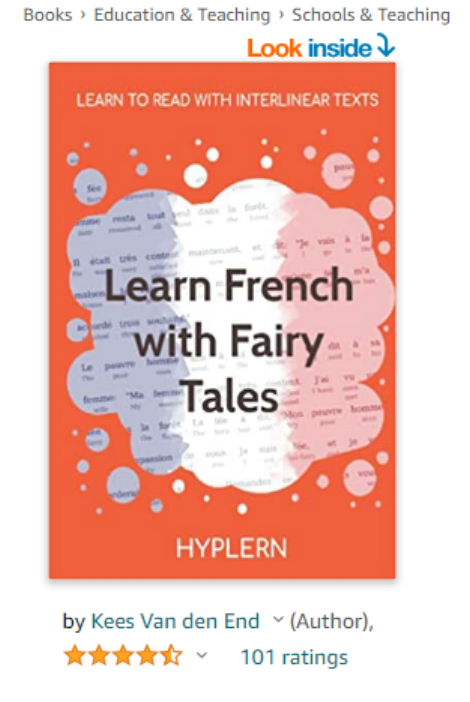 As you can see we passed the 100 reviews on Amazon for Learn French with Fairy Tales. This is a best seller and we have added a Hardcover Edition to celebrate it. Find it here on Amazon, and Here on our site! Learn French just by reading this book or almost a dozen others that HypLern has published. Just like every other of our interlinear books, it contains a word for word translation, with idiom where necessary. Have fun learning while reading!
---
Now on Netflix If you want to learn French by reading real French stories instead of by studying texts, our HypLern interlinear books are the books for you. Easy and original French stories with a manually added word for word interlinear French translation. A lot of vocabulary is memorized automatically just by reading, as you will encounter them in every story. Low frequency words you can mark in our online version of the books and practice with our online study tool on hyplern.com Here is the link to the paperback version of "Learn French with Arsene Lupin", for your convenience!    Learn French with Arsene Lupin Learn...
---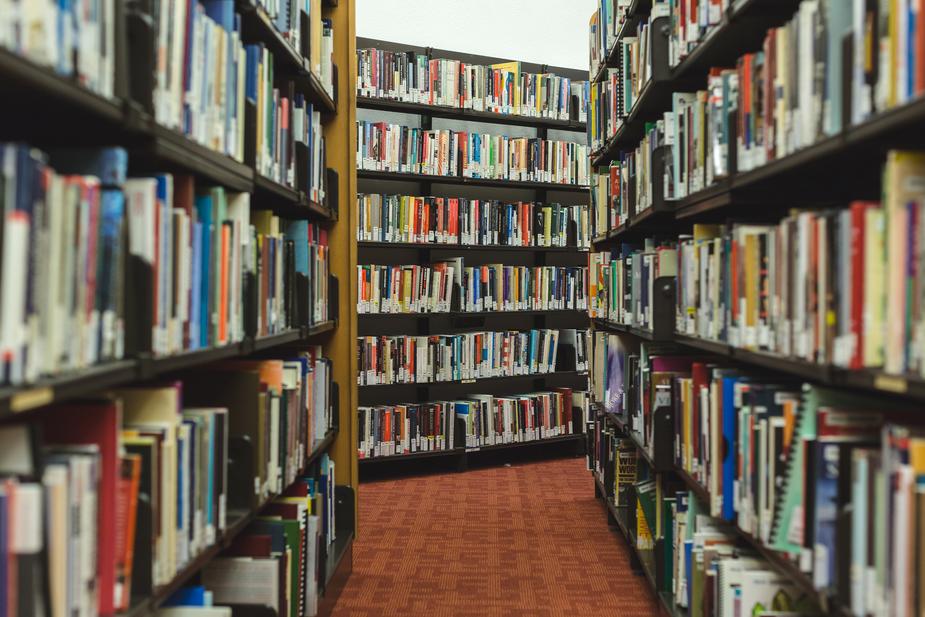 Is there any French interlinear material? If you're learning a language, the most important part is acquiring a large vocabulary. The only way to get a large vocabulary fast is by reading books. Hence for every language you can find graded readers. However, graded readers only feed you new words every so often. That's because there is a limit to people's capabilities of understanding obtuse foreign texts. If a beginner language learner just grabs any book, he'll have to look up words in a dictionary so often that the reading becomes a huge chore. Not so with interlinear texts. With...
---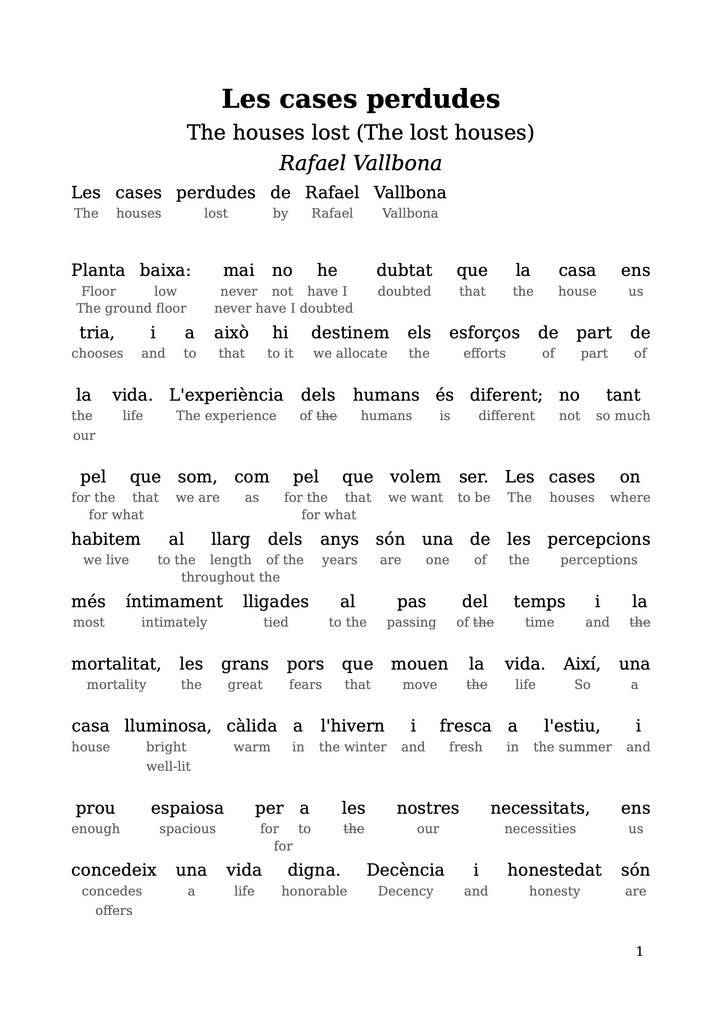 We're proud to announce that we published our first interlinear book in Catalan, Learn Catalan with Short Stories from Parlem tu i jo! Find it here on Amazon, and Here on our site! It contains stories about people in Catalonia. Just like every other of our interlinear books, it contains a word for word translation, with idiom where necessary. Have fun learning while reading!
---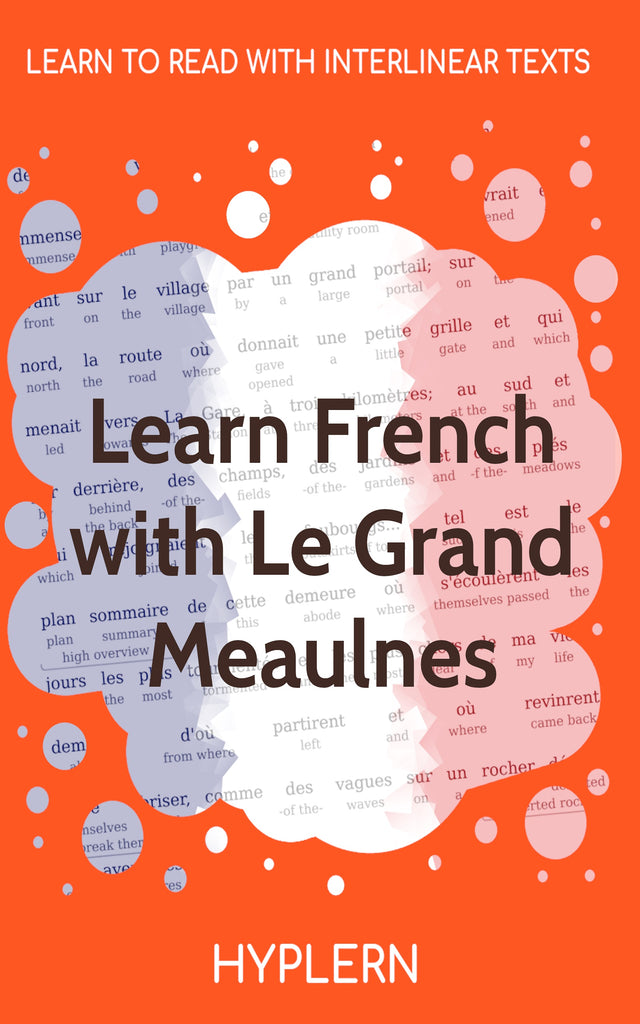 Find here on Amazon! Yet another French book I'm announcing that has been around for a few months now, the world famous classic Le Grand Meaulnes, now in interlinear format. That means we added an English translation to every French word, and idiom where necessary. Read and re-read the pages to memorize the chapter vocabulary and the French language structure. No need to look up words in a dictionary so stay immersed in the book. A fast and easy way to learn French, and fun as well. If you're an absolute beginner though, I recommend you start with Learn French with...
---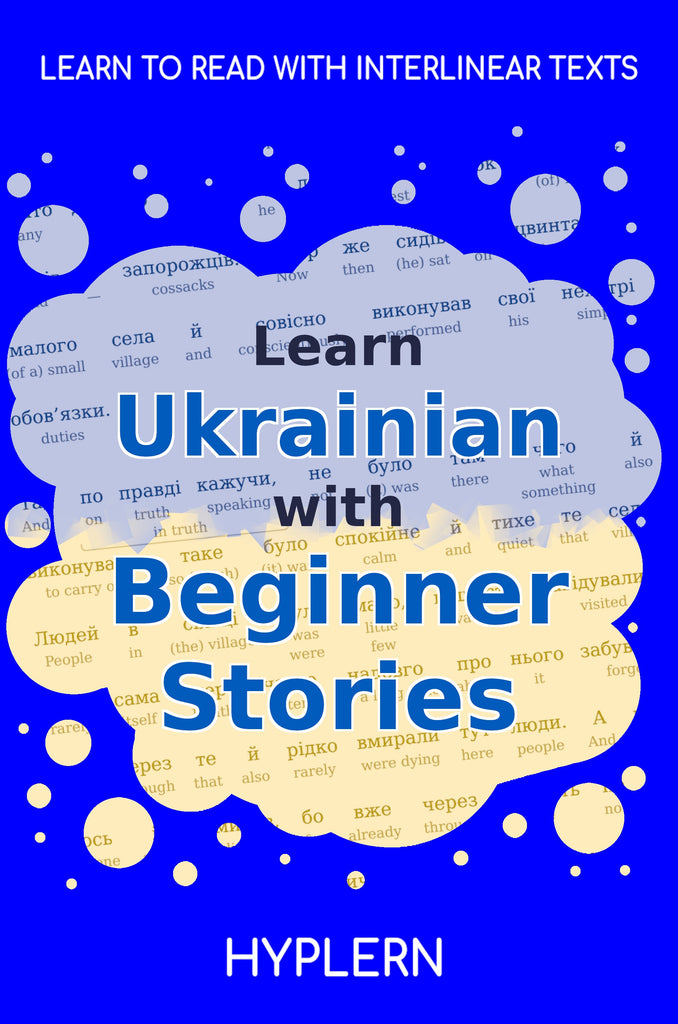 Behold, we published our first interlinear book in Ukrainian, Learn Ukrainian with Beginner Stories!
---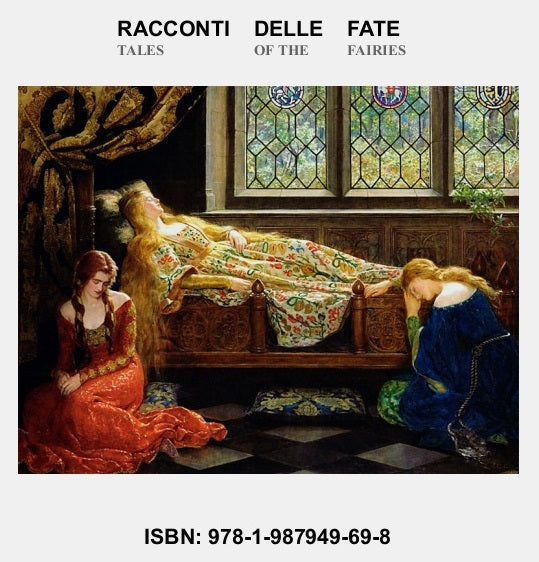 The HypLern Project At HypLern we're creating interlinear material and audio to offer to language learners for free. The links to Amazon below are to our products in Kindle and Paperback format, that we sell to create more texts in more languages and to create voice overs. That means the money for the sales is used to support the HypLern project and pay for translations we can't do ourselves and audio. We're doing this in our free time and currently have created over 500k words already of interlinear translated texts. If you like any material you see on the site or...
---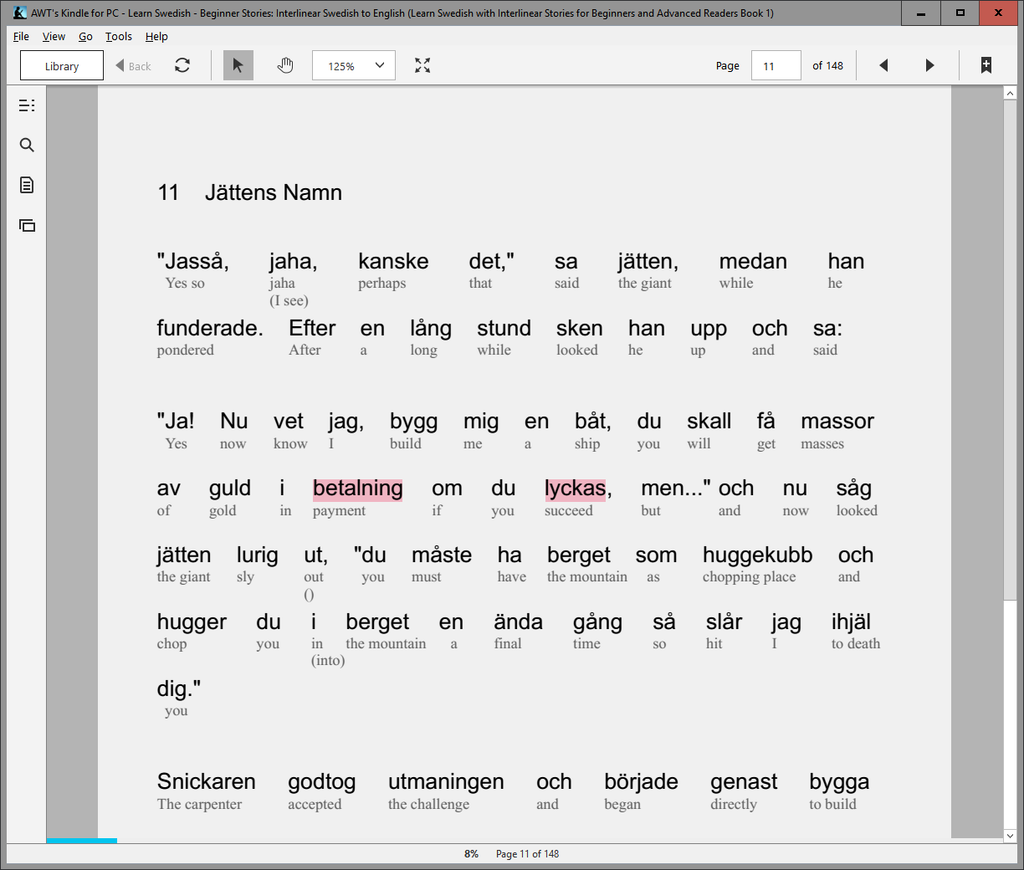 Re-read Your Book The following method can be used to expand your vocabulary fast. Read and re-read this book until you understand the more common words. Because of the immediately visible meaning this is a fast process.  Mark Words In Kindle Then mark the words you don't know and practice those separately or re-read only those paragraphs marked to save time. Mastering a large vocabulary has become a piece of cake the HypLern way!  
---
Learn Dutch just by reading Learning Dutch just got a lot easier, with our interlinear word for word translated books. No need to go through dictionaries or to try to find out the correct conjugation of a word. Our Dutch stories have every word translated and the meaning immediately available below the original word, in a smaller and gray font, to keep the original text as immersive as possible. Find our Dutch Knight stories pdf here, for free! Try it out and read Dutch from day one, while expanding your vocabulary fast and easy. If you like the method, find our...
---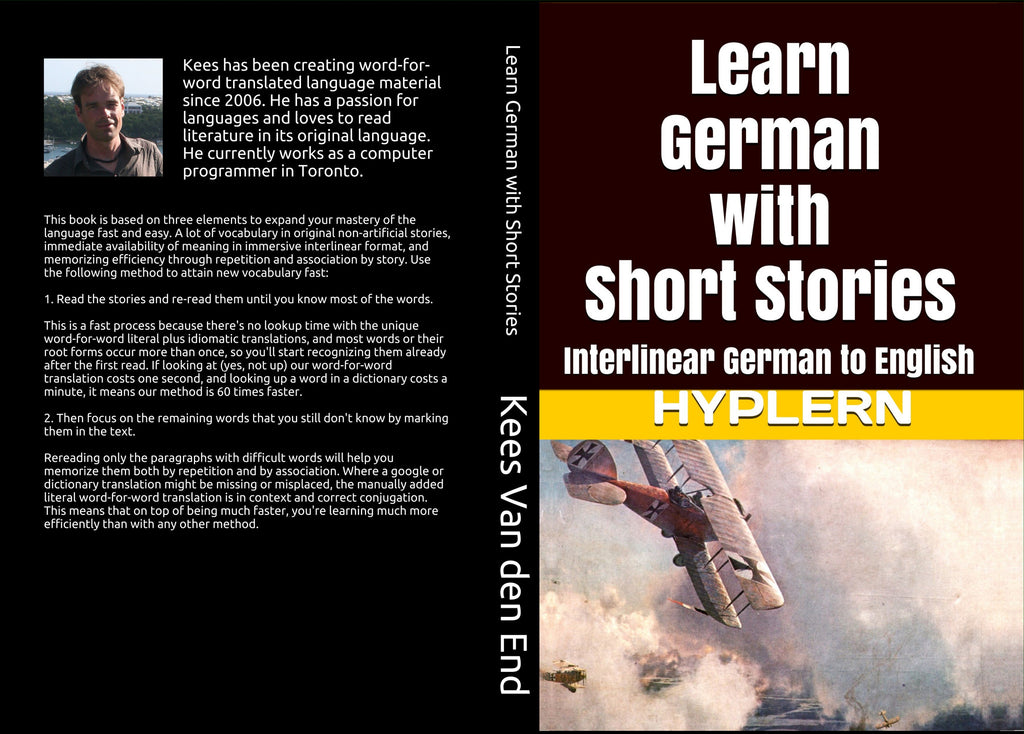 Learn German with Fairy Tales Interlinear word for word translations let you read German immersively without look up time. We created a post a while back listing the few interlinear translations available online. Now the HypLern eBooks we had are available as paperbacks as well on Amazon! The book Learn German with Fairy Tales offers the ultimate stories from German culture in word for word translated format enabling you to read them and understand all the words, this way expanding your vocabulary fast, helping you on your way to read German literature. Learn German with Short Stories One of the...