HypLern - Learn German With Starter Stories - Moni the Goat Boy - PDF, Epub, Mobi
---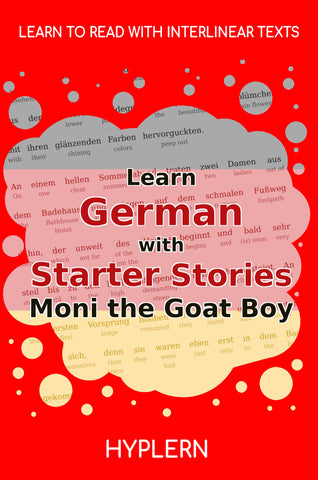 Practice your German reading and vocabulary
For beginners and advanced students
Learn hundreds of new words
PDF, Epub and Mobi files
Read German starter stories of famous author Johanna Spyri from Heid in German with this interlinear German to English pdf. Re-read the stories until you understand most of it. Then start marking the words that you still need to practice more and re-read those paragraphs. Once you can understand the story without looking up words you know more than 1500 new German words and can continue with German Short Stories or one of the other German advanced interlinear books we offer!
Contents: 100+ pages of interlinear translated text
Specifications: Product supplied As Digital Download
Requirements: Any device that can read a PDF, Epub or Mobi
Satisfaction Guaranteed or Your Money Back!
Related Products
---