News — learn read a foreign language

Henrik Ibsen's iconic play, Dollhouse, is a classic of modern theater. First published in 1879, this social drama follows the lives of Nora and her family as they struggle with the conventions of society. As Nora's world unravels, she must decide between freedom and societal norms. HypLern recently released an interlinear version of Dollhouse from Norwegian to English! This allows readers around the world to appreciate this timeless work of art in its original language. It is a testament to HypLern's commitment to making literature accessible regardless of language barriers. The story itself is deeply personal and deals with themes...
---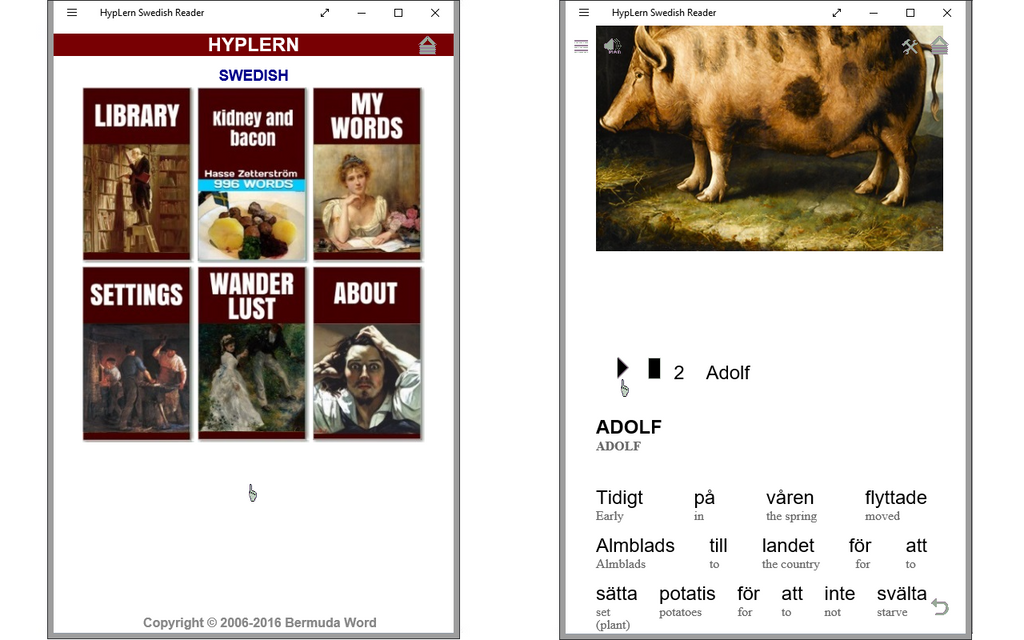 Now Available! The HypLern Swedish Reader for Android and Windows! We're starting to upload the Apps for all languages into the App stores, a terribly long process as you may have noticed, and the second product available is the HypLern Swedish Reader for Android and Windows, look for it in our Swedish collection of products! You can also find the pdf+mp3 versions there for a less interactive format :) Here's a .gif video showing the new toggle between an interlinear format, our new pop-up interlinear version of the text, or the familiar pop-up: In the "My Words" section, word cards...
---
Proud To Announce The Latest Version Of Bermuda Word E-Book Software We've been busy this Summer and finally we're happy to show you the new version of Bermuda Word intelligent e-book software, integrated in all e-books that you download from us, and our secret weapon for you to learn languages fast and easy. We'll show you the three great new updates that we made. First we changed the look of the e-book to make it more reader-like, and to have the option to hide the menu so reading is more natural. Secondly, we enhanced the settings page so it's even easier to configure a...