News — Learn Italian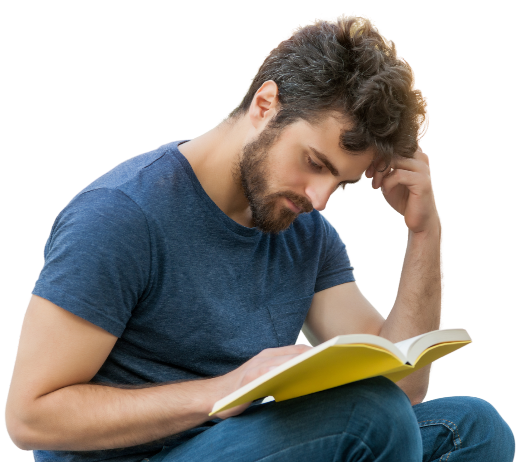 Language learning has always been a challenging task for many people. Whether you are trying to learn a new language for personal or professional reasons, the process can be daunting. However, with the advancements in technology, language learning has become more accessible and convenient than ever before. One of the most effective and efficient ways to learn a new language is through interlinear word for word translated literature, and HypLern is one of the best platforms to do so.   HypLern is an innovative language learning platform that provides interlinear word for word translated literature. This platform allows learners to...
---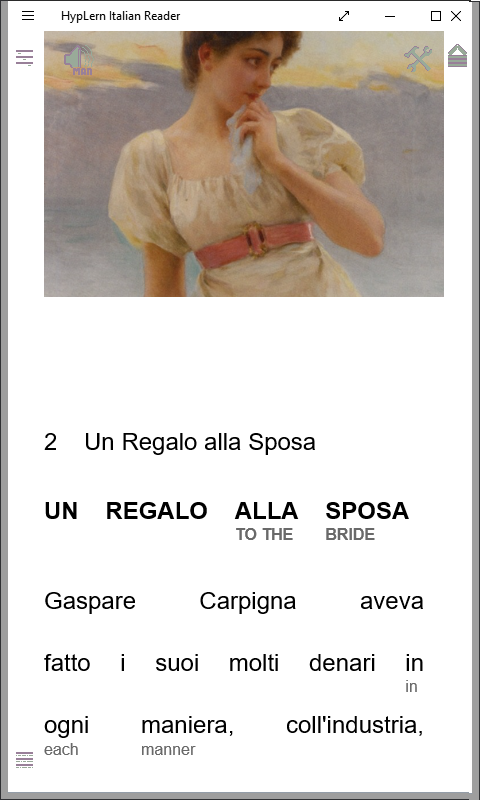 Now Available! The HypLern Italian Reader for Android or Windows! We're starting to upload the Apps for all languages into the App stores, a terribly long process as you may have noticed, and our eight product available is the HypLern Italian Reader for Android or Windows, look for it in our Italian collection of products! You can also find the pdf+mp3 versions there for a less interactive format :) Here are some pictures showing the new toggle between an interlinear format, our new pop-up interlinear version of the text, or the familiar pop-up:   In the "My Words" section, word cards are directly linked to...
---
Download Our Free Product Sample For Italian Fairy Tales We now have made a full working Demo of Italian Fairy Tales with which you can check out all the features of our products. Use it to freely read in Italian because of the immediate and manually set up correct pop-up translation and the option to practice any unknown words using free testing or spaced repetition testing with reminders. These Fairy Tales have been copied from French originals by Carlo Collodi, who also wrote the original Pinocchio stories. The Demo shows you the possible uses of Bermuda Word products. There are...
---
New: Italian Short Stories Now you can continue your vocabulary expansion with Italian Short Stories. Any new words encountered in the text will be learned when rereading the text until you are fluent, and can also be stored for practice, where the software will determine from the frequency of the unknown word in the text how many times you would need to test or study the new word to retain it in your memory. As opposed to the Fairytales product there's no audio added and as such the price of the product is lower. Example screenshot: These short stories were...