News — interlinear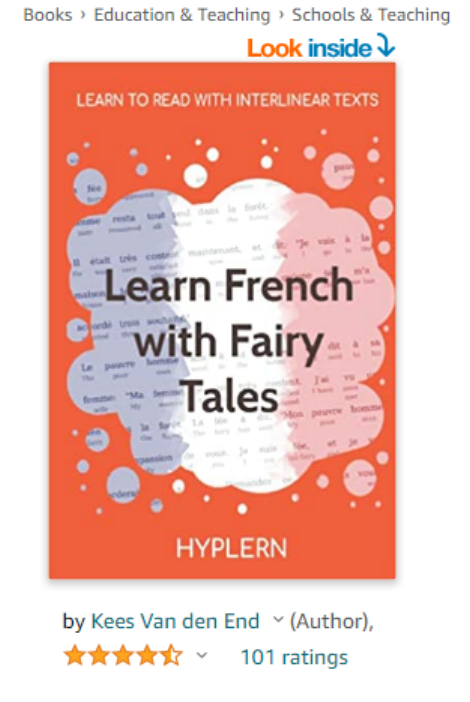 As a language learner, discovering the right language resources can make all the difference in your studies. HypLern Interlinear books have proven to be an exceptional resource for language learners looking to enhance their skills in a new language. These books offer a unique opportunity to learn a new language by studying literature written in the target language.   HypLern Interlinear books are the perfect tool for language students who want to master a new language through reading. These books provide a delightful reading experience while also providing valuable support for learning new vocabulary and grammatical structures. With a clear...
---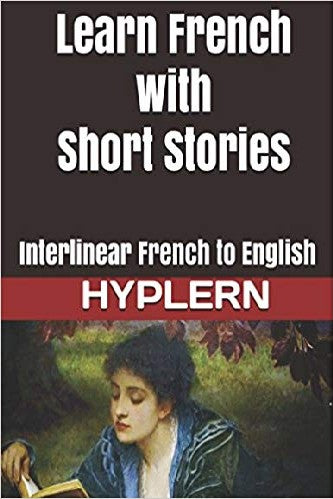 Learning a new language can be intimidating, but it doesn't have to be! Instead of memorizing the grammar and vocabulary from boring textbooks, why not try something more fun? One way to learn a language is through literature. By reading books in the language you're trying to learn, you can pick up on the nuances and subtleties of a language that may be difficult to learn any other way. Let's take a look at some tips for learning a language with literature!   Start with Something You Know The best way to start learning with literature is by choosing books...
---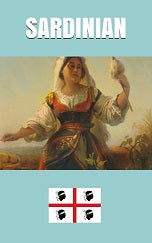 Read Sardinian on hyplern.com! If you always wanted to read Sardinian, find it on https://hyplern.com On the online reader site you can find books are for beginners and more advanced readers, and now also in Sardinian. Read in Sardinian with the meaning of every word under the original, or with a pop-up if you prefer. Icelandic and Afrikaans That's right! You read that correctly. We're getting those languages as well on Hyplern Online. Others that will follow, Arabic, we already have Urdu, Hindi will be there as well. So maybe it's time to support us and get:   HypLern Online Lifetime Membership...
---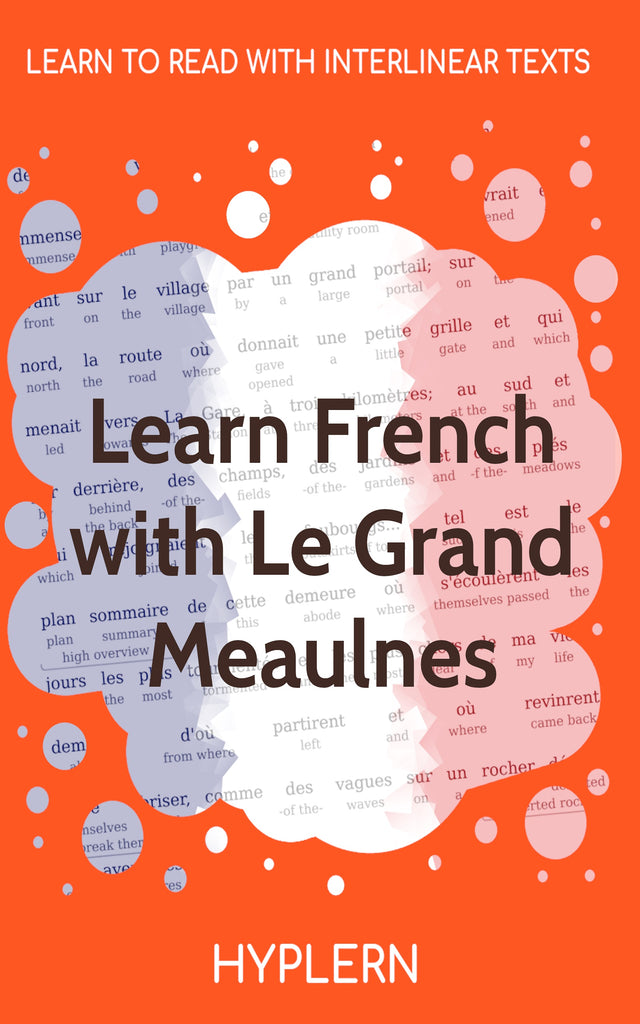 Find here on Amazon! Yet another French book I'm announcing that has been around for a few months now, the world famous classic Le Grand Meaulnes, now in interlinear format. That means we added an English translation to every French word, and idiom where necessary. Read and re-read the pages to memorize the chapter vocabulary and the French language structure. No need to look up words in a dictionary so stay immersed in the book. A fast and easy way to learn French, and fun as well. If you're an absolute beginner though, I recommend you start with Learn French with...
---
I forgot to mention that for years we already had one interlinear Norwegian book, Learn Norwegian with Beginner Stories and now we also have Learn Norwegian with Short Stories: Dukkehjem. Find them both here on Amazon!
---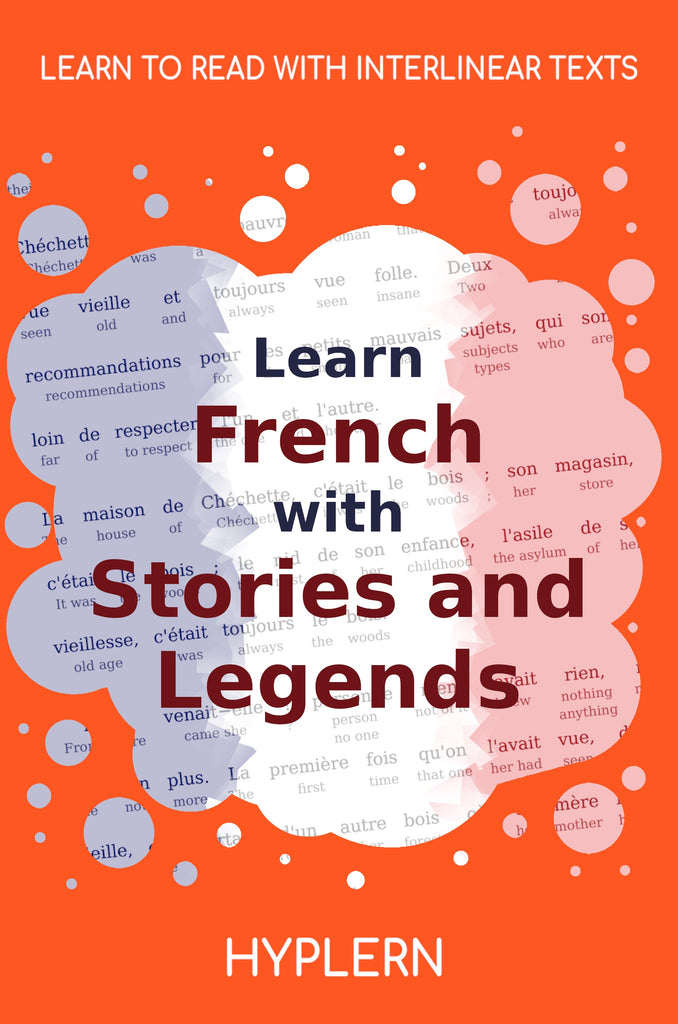 ---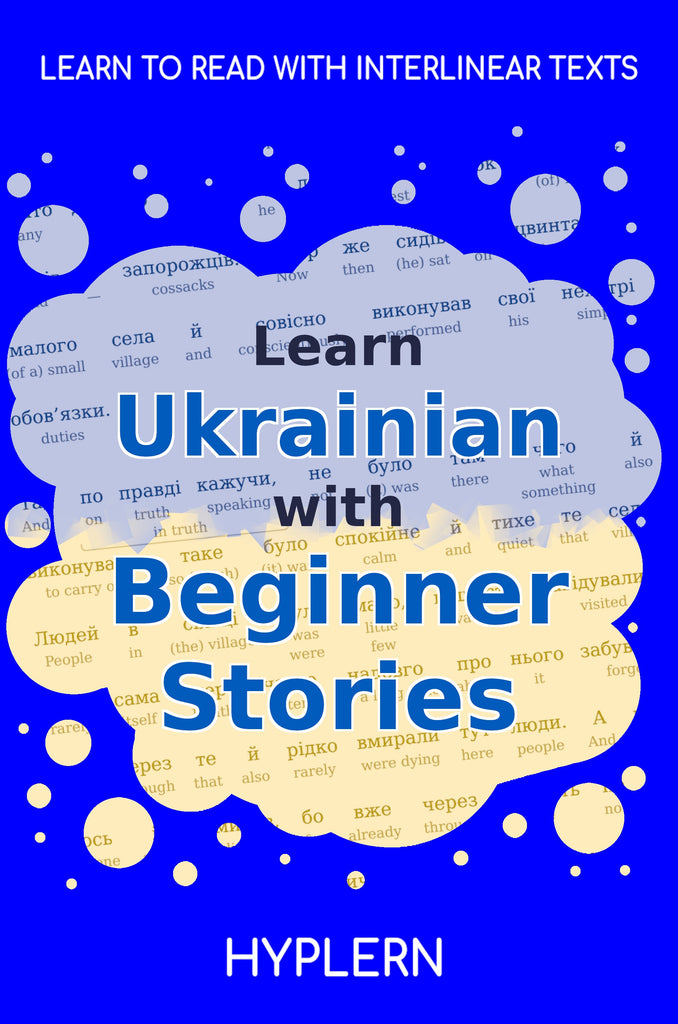 Behold, we published our first interlinear book in Ukrainian, Learn Ukrainian with Beginner Stories!
---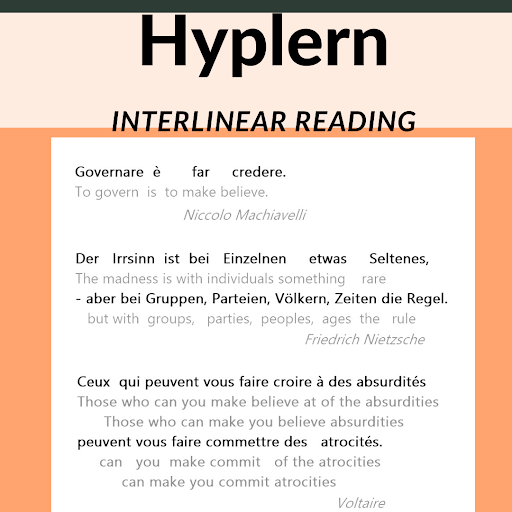 Lots of research has been done into the effects of bilingualism. The general view is that it has many benefits, it depends however on the way you are a bilingualist. With interlinear texts you can start reading a language faster than any other method.
---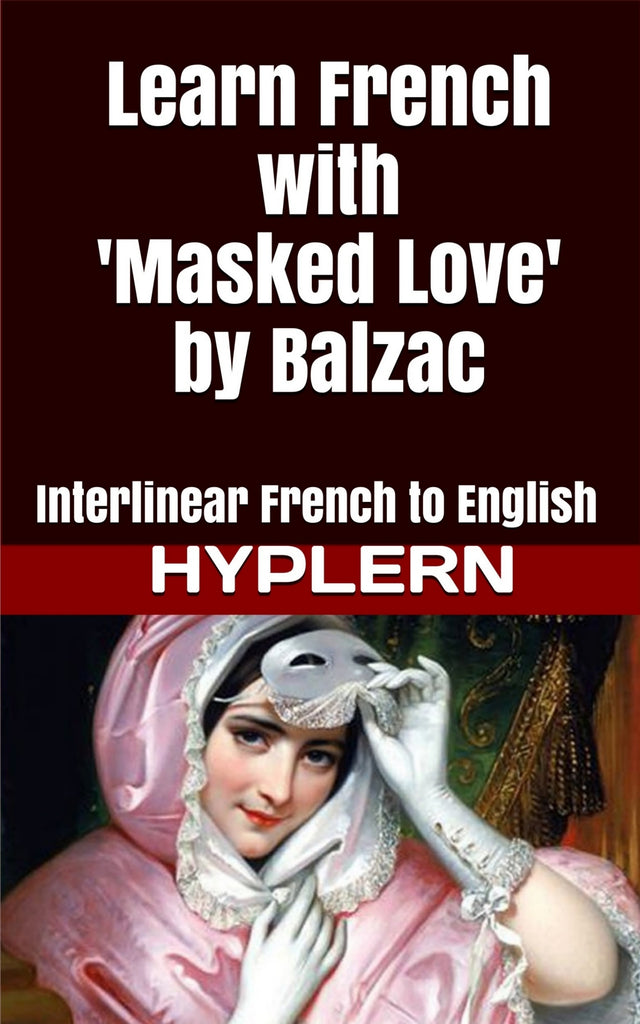 This interlinear French to English novel that we published in paperback format is a work by Balzac. Its concept is surprisingly modern for its time, as a young woman decides to use a lover for her own plans. I won't give out any spoilers, read it for yourself.
---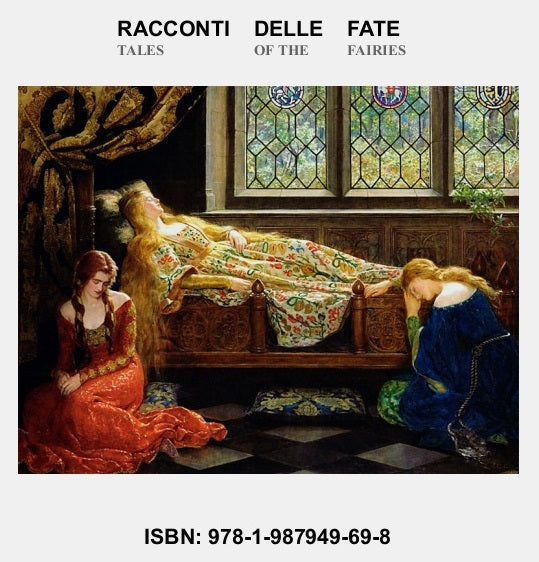 The HypLern Project At HypLern we're creating interlinear material and audio to offer to language learners for free. The links to Amazon below are to our products in Kindle and Paperback format, that we sell to create more texts in more languages and to create voice overs. That means the money for the sales is used to support the HypLern project and pay for translations we can't do ourselves and audio. We're doing this in our free time and currently have created over 500k words already of interlinear translated texts. If you like any material you see on the site or...
---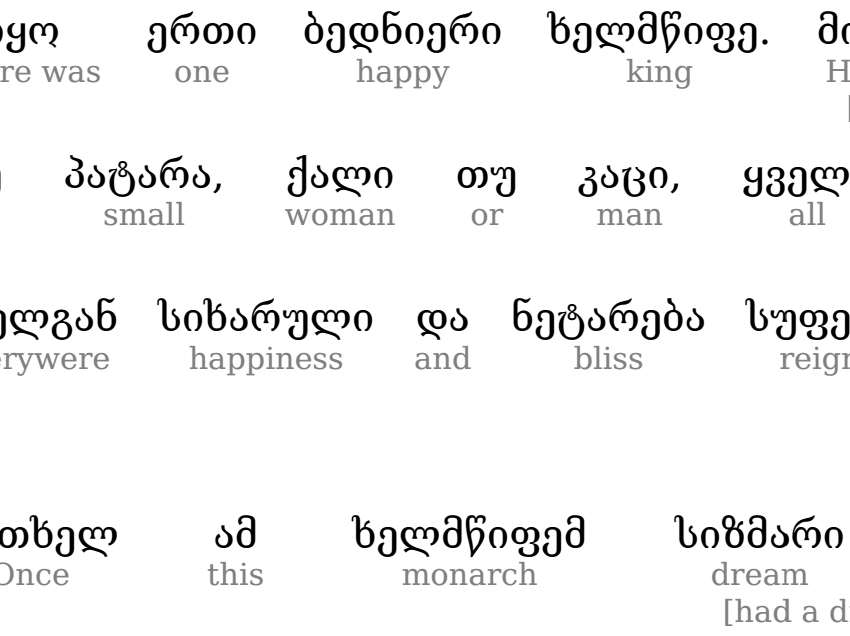 What Is Interlinear Text Interlinear text in foreign language learning varies from a text in a foreign language with the complete translation of that line below it, to having a word for word translation below every word. The advantage of having a complete translation of every line is that you understand the story. However you may not learn the meaning of every word, as foreign language idiom is replaced by idiom in your own language, and often individual words are translated differently. Word for word interlinear translation, or a translation with interlinear gloss, is a foreign language text where every...
---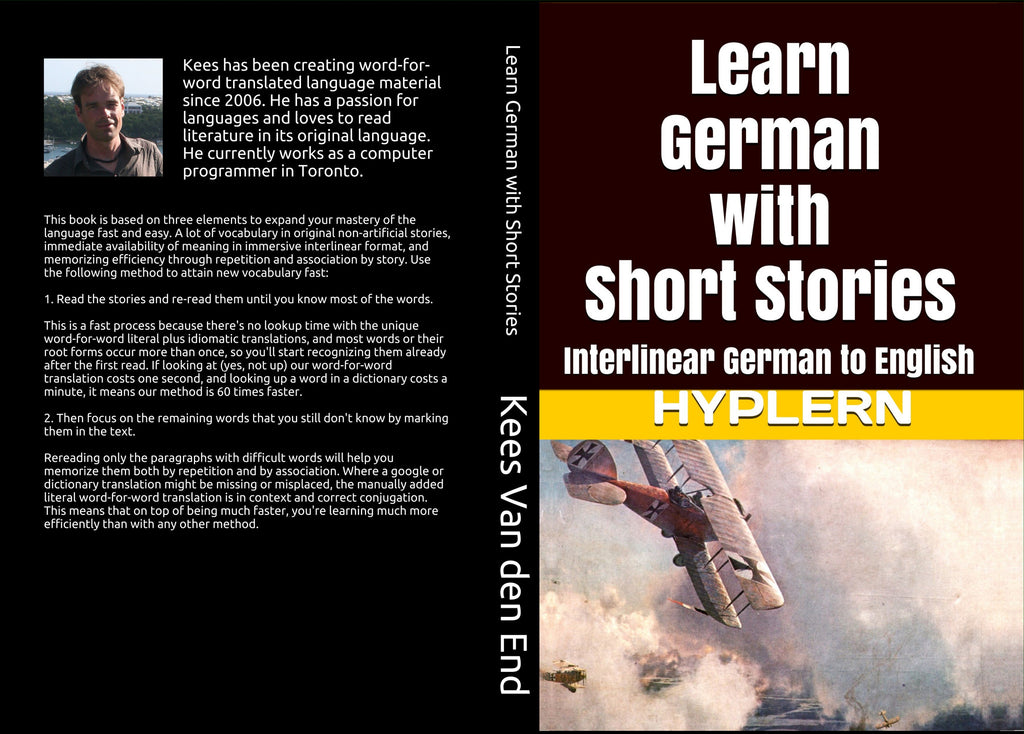 Learn German with Fairy Tales Interlinear word for word translations let you read German immersively without look up time. We created a post a while back listing the few interlinear translations available online. Now the HypLern eBooks we had are available as paperbacks as well on Amazon! The book Learn German with Fairy Tales offers the ultimate stories from German culture in word for word translated format enabling you to read them and understand all the words, this way expanding your vocabulary fast, helping you on your way to read German literature. Learn German with Short Stories One of the...